The red deer
We have a large meadow to accommodate all of our 100 red deer.
The red deer are bred with love for preserving these beautiful creaters and for their beautiful antlers.
U can go to the Jacobs brothers deer farm for the sale of stags, hindes and calves.
On top of this you can find the most beautiful antles in different sizes and price ranges.
The antlers are applicable in every interior, from modern to classic!
For your kitchen or your fireplace or even in the badroom for hanging your jewellery.
The antlers also come into its own under the porch or against the facade of the house.

We also do preparation, such as a head-schoulder mounting.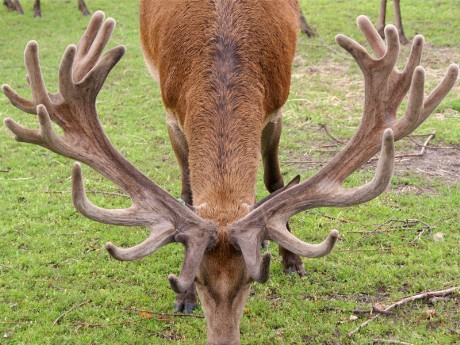 For more information u can contact us.